Before decorating your wedding tent, you need to decide the whole mood of your ceremony, as well as the budget, pick flowers, centerpieces, lighting, tablecloths and etc.
There are different types of wedding tents, and the sort you choose will definitely impact on the final wedding decoration.
Clearspan frame tents: This kind of tent is a nice clear space and without poles. They don't have to be pegged to the ground and can be configured into L-shapes or other shapes to fit into awkward areas.


Pole tents: Pole tents are more traditional which can be divided into tension tents and simple pole tents. The former have high center poles and striking sculpted roofs both outside and in, making the whole very roomy.
Tension tents:
Simple pole tents:


Indian wedding tents: You can get the main idea from the name. They are typically elaborate and colorful and have spawned an Indian style with printed linings, floating drapery, metal lanterns and so on.


Canopies: These are smaller and cheaper, better fitting for weather protection or for a chill out area away from the main tent.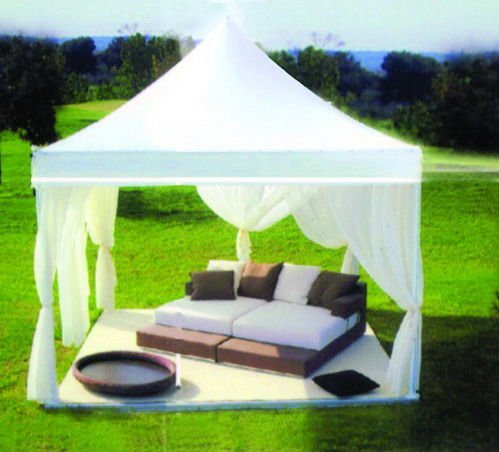 Hot Keywords:
wedding tent
wedding tents
indian wedding decoration